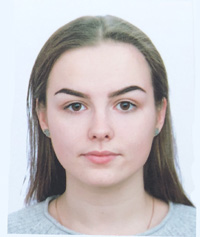 Teaching at English Aloud since March 2020
Living in Prince George, Canada
Education
Under Graduate Diploma in Bachelors of Fine Arts
Thompson Rivers University, Kamloops, British Columbia, Canada
Graduated: 2019
Secondary School Certificate
Villiers Secondary School, Limerick, Ireland
Graduated: 2015
Experience
Teacher and Animator | Hilton English Camp | June 2014 and June 2016
Worked as a teacher and animator in an English Camp for children and teenagers in Yekaterinburg, Russia. My job consisted of teaching kids English and utilizing those skills to put on an English play performance.
Teacher Candidate | University of Northern British Columbia | September 2019 to Present
Attend schools to observe different classrooms. Completed a 3-week practicum at Beaverly Elementary, Prince George, B.C. Co-teach with a coaching teacher. Plan lessons and teach students subjects, such as mathematics, language arts, social studies and Russian. Developed connections with students and teaching staff.